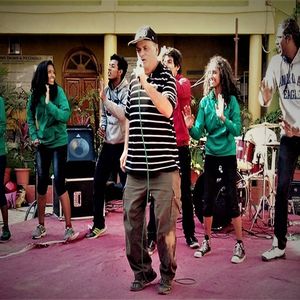 ABOUT
A fusion of Alternative Rock, Funk, Progressive, Experimental
MUSICMusic Review : DynamoMin " Last One Picked"
ByMatt HermanPosted on 18th April 2020
COMMENTS
DynamoMin describe themselves as "Progressive music for the 21st century" and you can certainly tell from the lyrics of their latest single "Last One Picked" that they are definitely ones that take you back, scraping through the present and right into the future whilst firmly remaining in control in the driver seat.
"I remember the days back when at the old school gym, They were picking teams for the game
I didn't get picked to the end" and "Standing on the line up, I'm always the last one picked, People to my left – People to my right. I'm always the last one picked" .
These are the lyrics from "Last One Picked" but if anything is true, the first shall be the last and the last shall be the first is the message you can clearly garner from this song.
http://www.camdenmonthly.com/music-review-dynamomin-last-o…/
Review of "Look To The Sky:
REVIEW: The song started off with a cool and captivating beat that was mystifying to listen to. The song gradually added in electric guitar sequences and a pounding beat which enhanced the energizing aspect of the song. The artist had a fun and charismatic voice that sounded good with the applied techno effects and the jiving nature of the song. I loved the ethereal feel of the song and the phrase 'look at the sky'. The beat was energizing and awesome.
Progressive music 
for the 21st Century:
DynamoMin
Alternative Rock; Funk; Progressive; Experimental
 AVAILABLE NOW
Fire Mountains
Latest Single
by Dynamomin
The Breach
Latest Album
by Dynamomin
Get the music:
 More Places For DynamoMin Music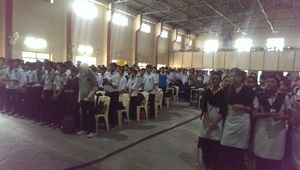 google-site-verification=ovlvBOJW4I_PK_mWUQHXFbyg1MS0ZAonPGyjOuHd0ik